This was a self branding campaign for me a developing designer - I was inspired by popular abbreviated phrase for 'work in progress', WIP which is used when designers or creatives show off their behind the scenes of their creations. I reimagined what this phrase could mean if I used it to describe my journey as a developing designer who fights imposter syndrome. My target audience was students, graduates and people starting off in design.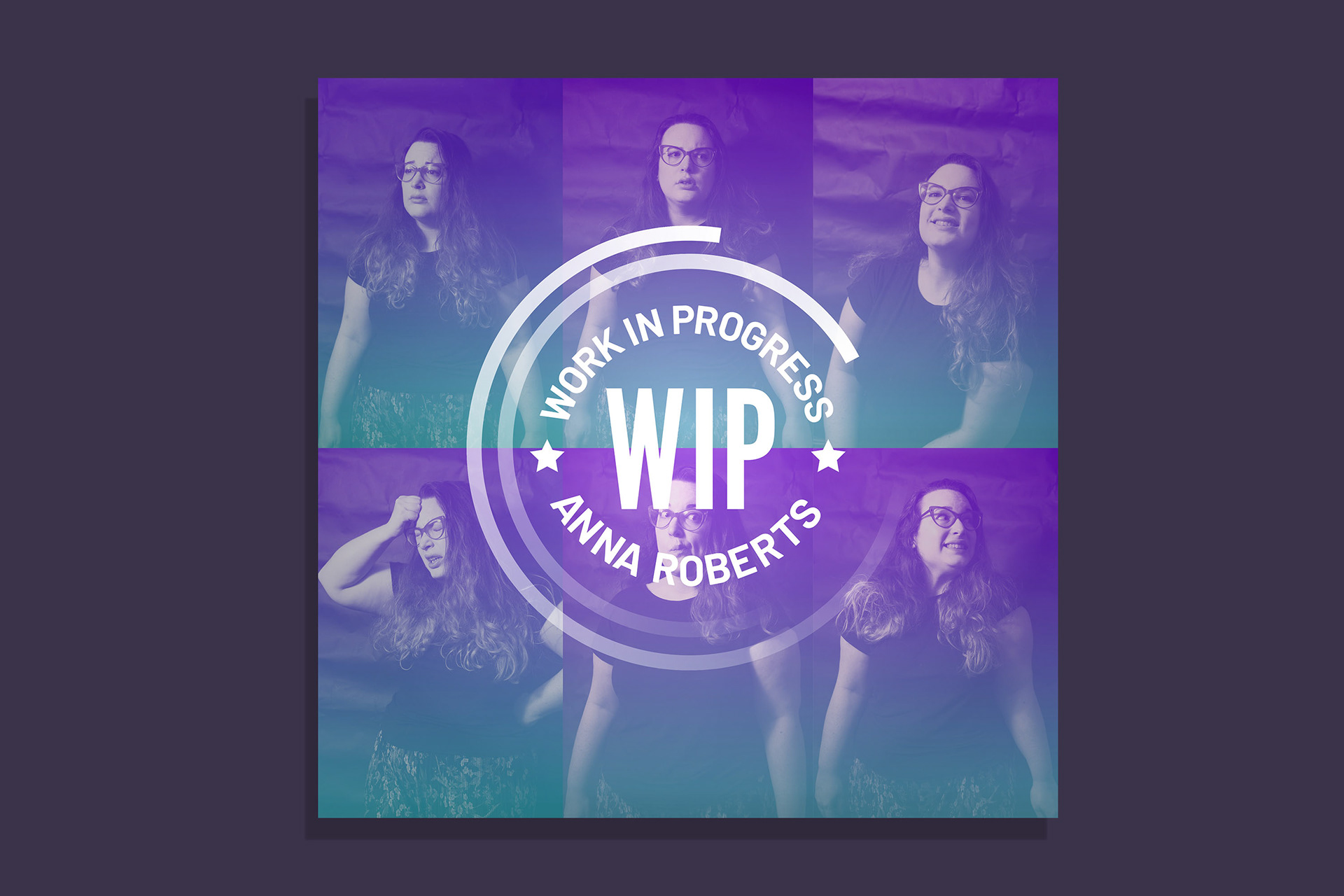 As I am used to doing self portraits in my photography, I set the camera up, took some new ones with various emotions. I designed the logo to reflect the loading wheel seen on computers. My language for this branding project was to use words we would use when talking about computers.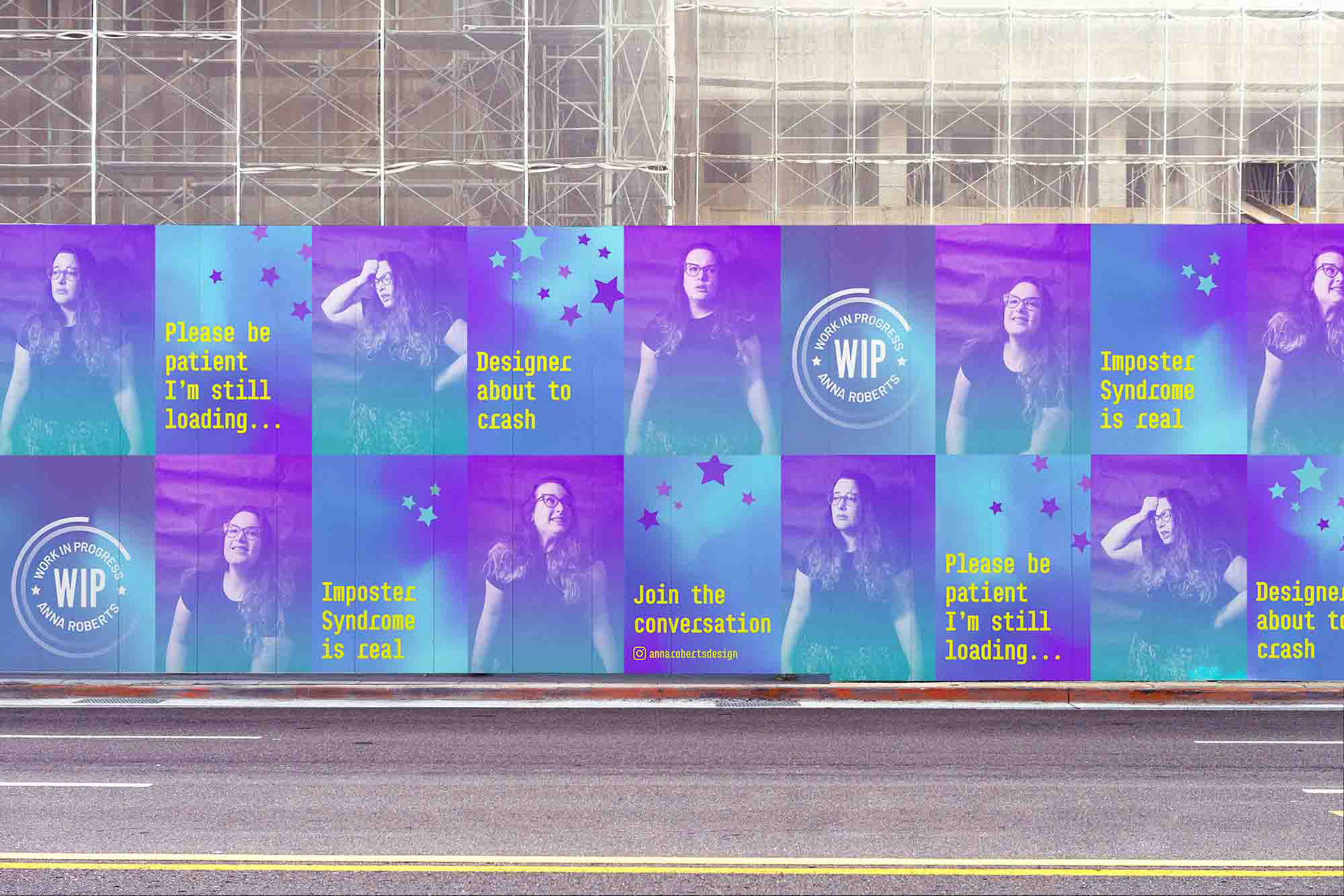 First I posted on my Instagram to encourage a conversation in the chats and I then went on to create a more detailed article on Linkedin, where I wanted to start a conversation around the subject in the hopes other new designers would find it relatable and feel less alone. I also let this campaign be an exercise in 'tone of voice', my rule was to use computer terms as a double meaning, like instead of saying feeling overwhelmed I said 'about to crash'.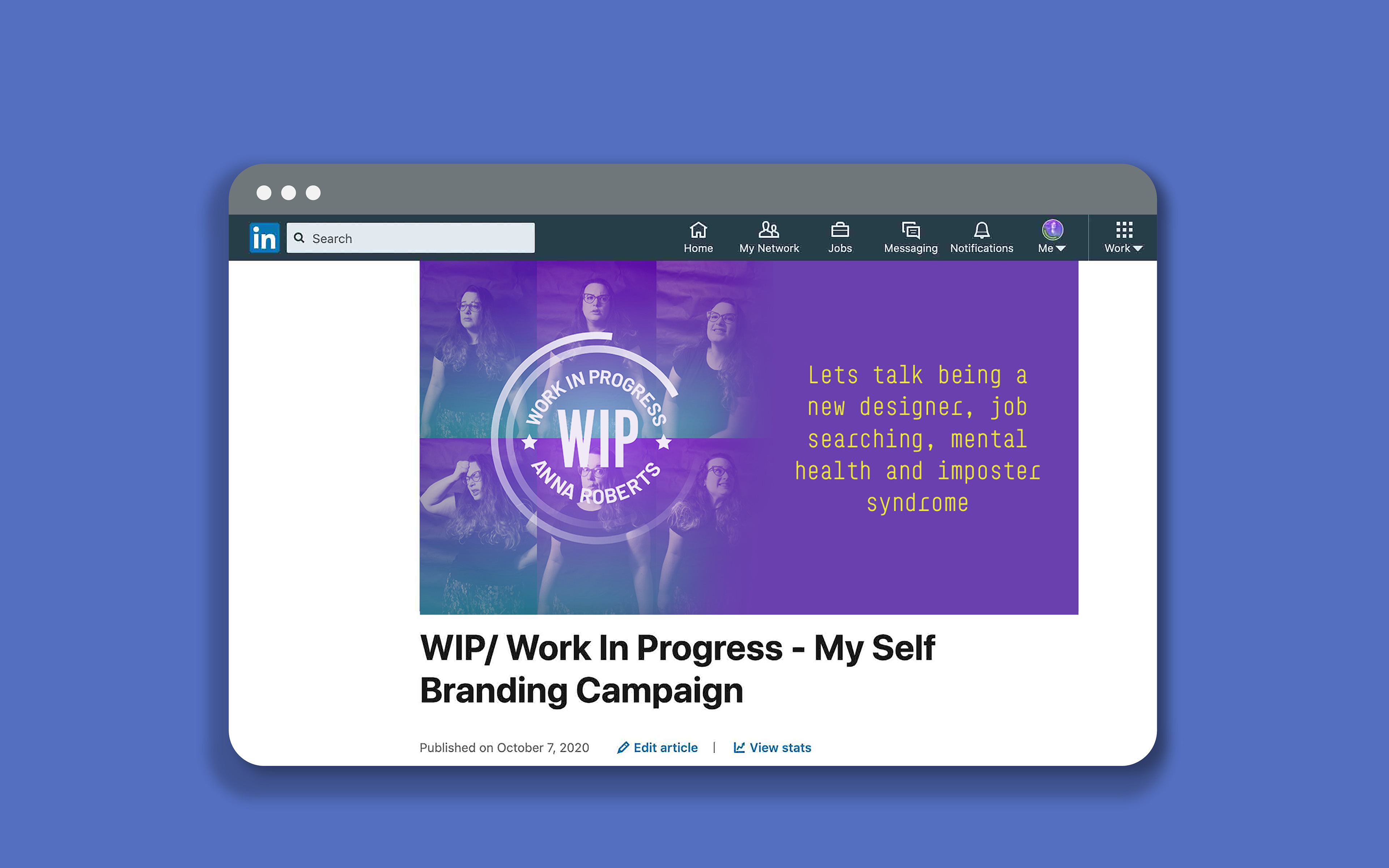 For my last bit of branding I decided to design a set of stickers because the demographic I was targeting like stickers to put on their laptops and phones. I wanted to be playful with language and have a usable element to my campaign.